26th August 2020
WARBORN will be available physically on October 2nd, 2020
For Nintendo Switch and PlayStation 4
Today, PQube and developer Raredrop Games Ltd. reveal the physical release date for WARBORN on Nintendo Switch and PlayStation 4. The turn-based strategy mecha game will be available in stores worldwide on October 2nd, 2020!
Selected pre-orders are already live, more to follow soon:
Check out the most recent trailer:
Warborn features:
An exciting single player campaign with 40 missions
Four different factions led by commanders who each pilot unique units
Online multiplayer with crossplay between Nintendo Switch, Steam and Xbox One
A map editor to create and share your own battlefield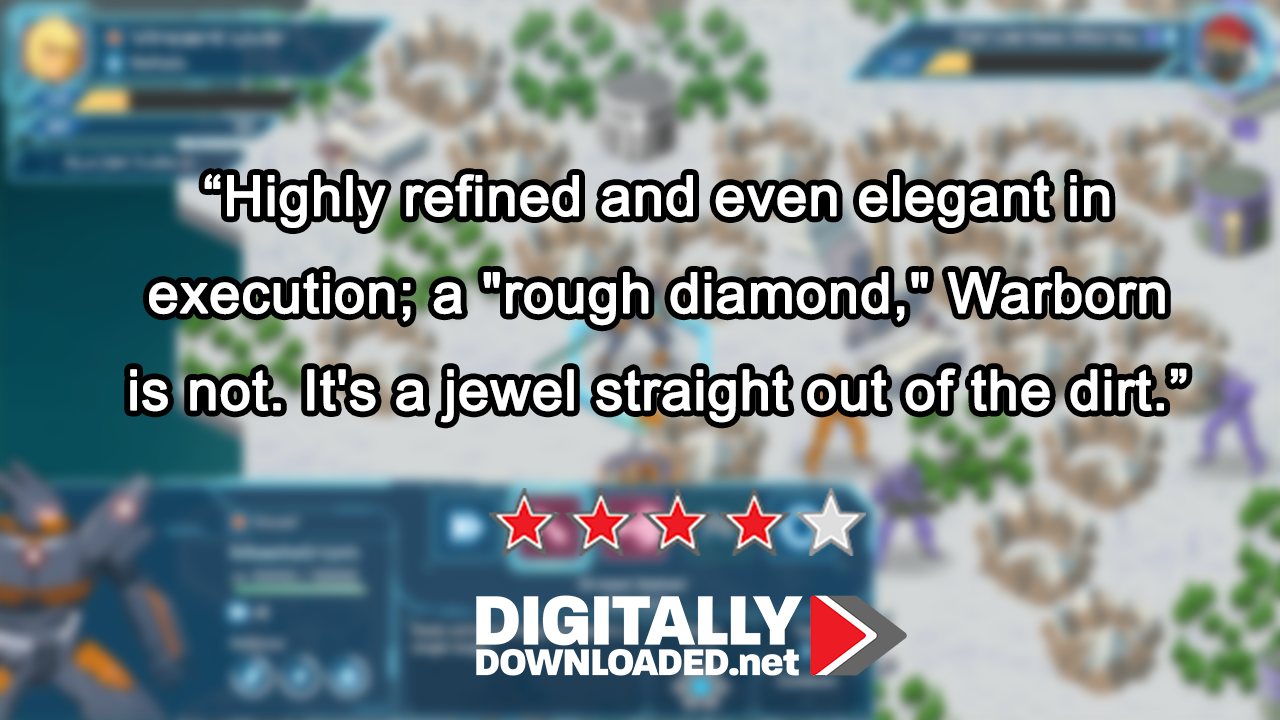 In Warborn, you assemble and command an army of elite units wearing technologically advanced suits of war, known as Variable Armour. Strategise from a top down view on various maps made up of different hexagonal terrain tiles, call the shots and watch the action unfold in dynamic mid-combat cutscenes!
Warborn is now available for Nintendo Switch, PlayStation 4, Xbox One and PC digitally and is coming to stores on October 2nd, 2020!
For more information and the latest news, follow us on Twitter, Facebook, Twitch, Instagram and our official website: http://pqube.co.uk/
Find the developers on Twitter (#WARBORN) or get all the latest updates on the Warborn Community Discord server: https://discordapp.com/invite/QfKSH4K