23rd October 2020
Hold on to your goats: Supermarket Shriek is now available!
For Nintendo Switch, PlayStation 4 and PC on Steam
PQube and developer Billy Goat Entertainment are excited to release Supermarket Shriek for Nintendo Switch, PlayStation for and PC on Steam today!
The acclaimed and chaotic kart racer sends players through a multitude of magnificently messy modes in a shopping cart, controlled by the screams of you and… a goat. This includes the brand new Elimination Mode, which will be added via a patch in the next few days and will only have one winner: the last man/goat standing/screaming!
Yesterday's clip from PlayStation Access will give you a great glimpse of the madness that is Supermarket Shriek: https://youtu.be/DXqOawClH_M
Also check out our Launch Trailer:
A Couch Co-op Experience Like No Other
Propel our two heroes through supermarkets, shops and boutiques using their wild, incomprehensible screams!
Man Screams: Kart turns left!
Goat Screams: Kart Turns right!
Scream Together: Kart powers forward!
Use your controller triggers to make each of the duo scream – or if you're on PS4 or PC you can hook up two mics and *literally* shriek your way to victory in what we call: "Duet Mode".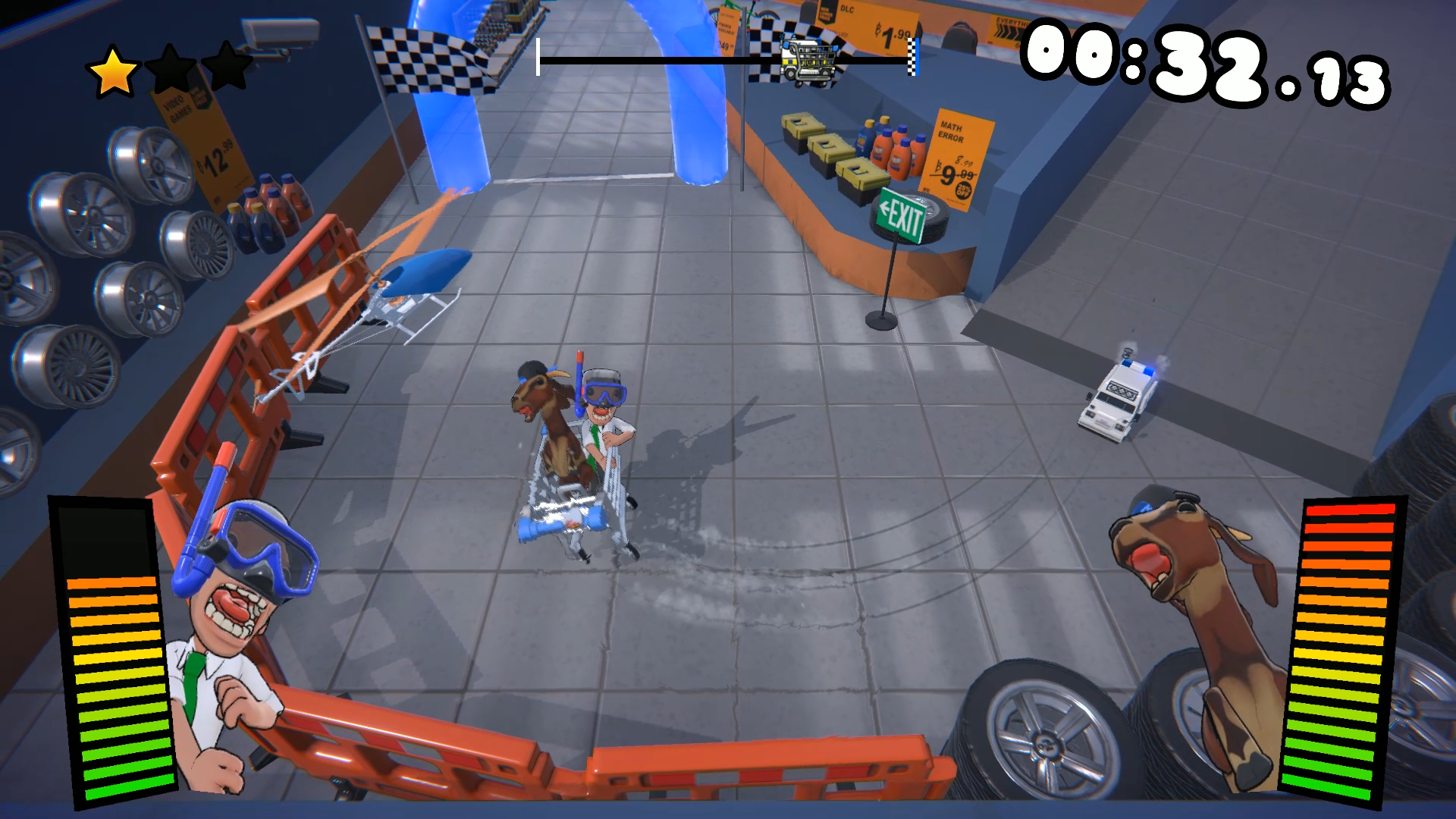 Outlandish Obstacles & Rewarding Challenges
Warm up your vocal chords and get ready to take on a variety of action-packed gameplay modes! The 38 stages include outlandish Obstacle Courses, intense head-to-head Races and not forgetting the-mode-where-you-knock-over-the-tins-of-beans.
Behind each shopfront, expect a relentless stream of obstacles blocking your way to the checkout! From the mundane (conveyor belts, spillages) to the absurd (fire pits, swinging axes, sumo wrestlers & more!).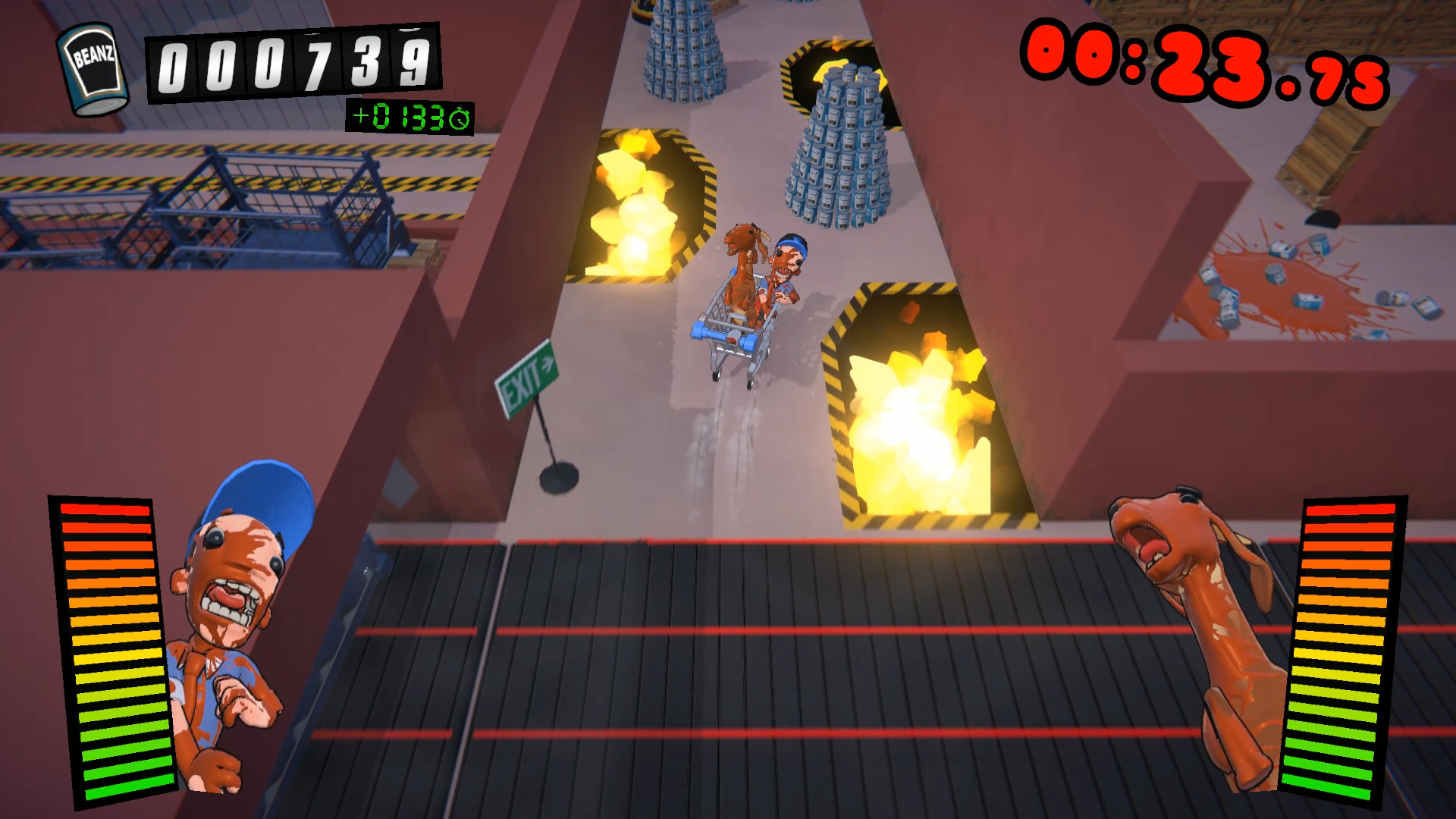 Multiplayer Mayhem in Aisle 4
#SettleTheStore in one of 4 hilariously fun PvP party modes for between 2 and 4 players!*
Race around the supermarket and be the first to tick-off every item in Shopping List, dominate the arena in the an epic clash of man, goat and trolley in Sumo, scream as though your life (or indeed, some points) depends on it in a head-to-head Race or combine all of that in Elimination Mode, where the last man standing wins!
*2-8 players on Steam! This could get loud…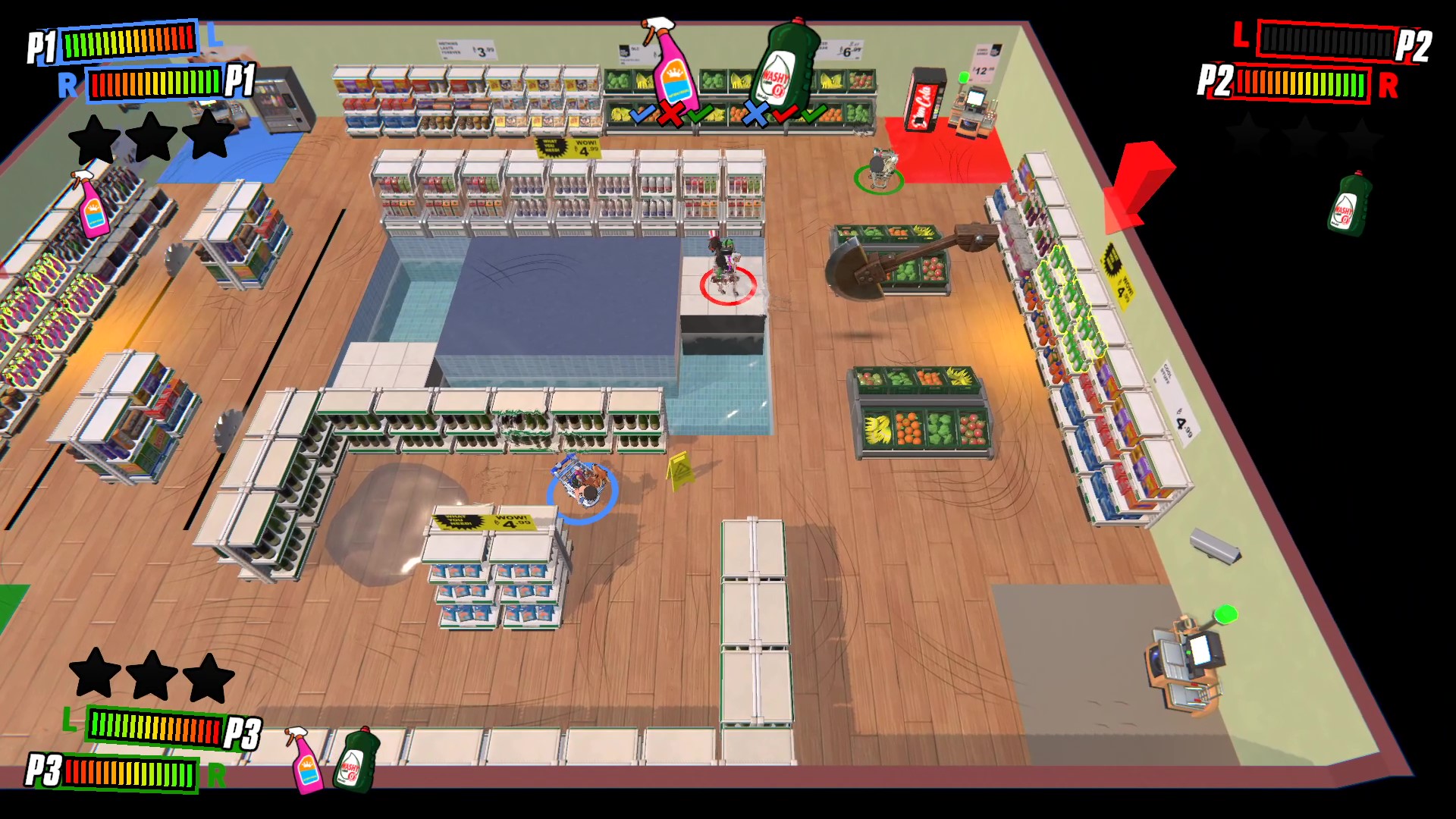 Supermarket Shriek is now available for Nintendo Switch, PlayStation 4 and PC on Steam!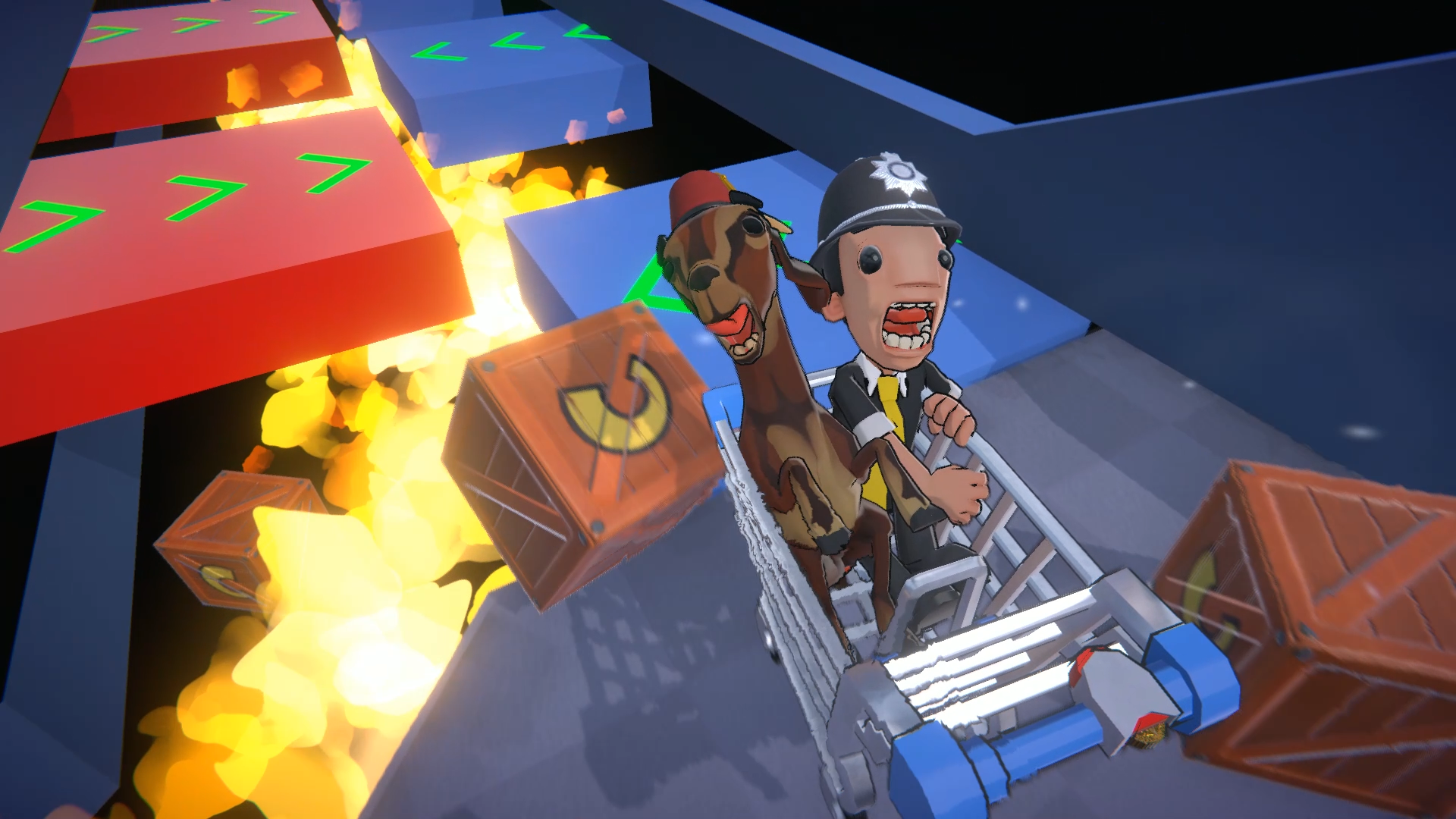 For more information and the latest news, check out #SupermarketShriek and follow us on Twitter, Facebook, Twitch, Instagram and our official website: http://pqube.co.uk/