30th September 2020
Inertial Drift is out now for Xbox One
Following the roaring success on PlayStation 4, Nintendo Switch and PC/Steam!
Today, PQube and developer Level 91 Entertainment are excited to release Inertial Drift for Xbox One! Following its successful kick-start on Nintendo Switch, PlayStation 4 and PC/Steam earlier this month, the 1-on-1 arcade racer is now available for all platforms!
Media impressions after their joyrides:
IGN: Inertial Drift is a hugely refreshing arcade racer; […] a high speed, white knuckle ride, and a sweet gift for arcade racing fans. – 4.5/5
Eurogamer: Taking a healthy dose of inspiration from Ridge Racer Type 4, Inertial Drift is a unique arcade racer with an exquisite core mechanic. – Recommended
DigitallyDownloaded: More than just a racing game, it's a set of systems for player expression, putting them right in the shoes of a hotshot rookie on the warpath to becoming a drifting master. – 4.5/5
Get a glimpse of the action with our Launch Trailer:
Set in a 90's retro future, Inertial Drift is an arcade racer with a devastatingly unique handling model and unbelievably satisfying twin-stick drift mechanics. It offers a whole new level of accessibility and challenge to the arcade racing genre – for a driving experience genuinely unlike anything you've played before.
PC players can try Inertial Drift's Sunset Prologue for free on Steam!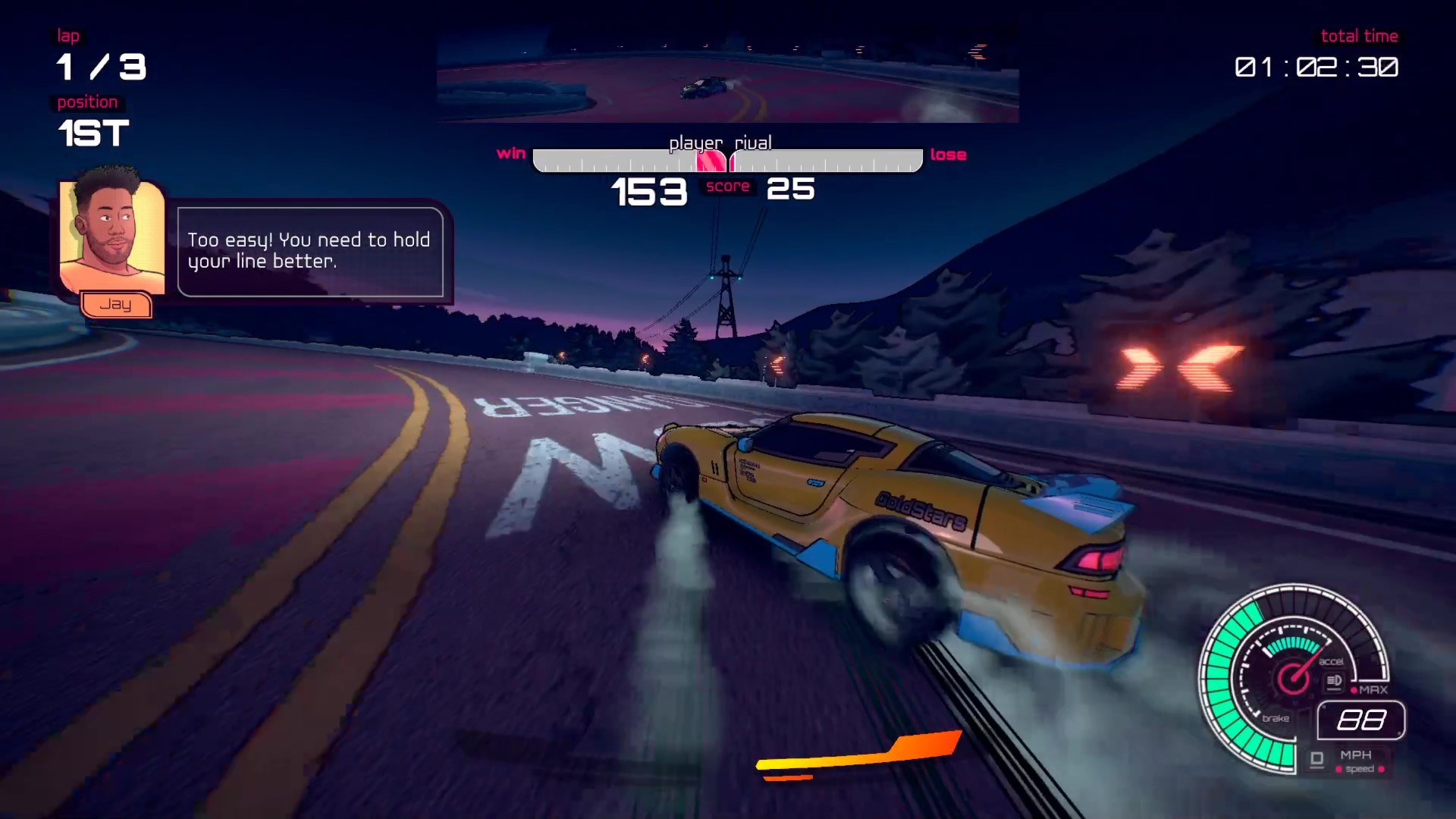 Unique Twin-Stick Controls
The right hand stick of the gamepad solely controls your car's drifting, allowing for extremely satisfying and precise maneuvers. Intuitive for new players – uniquely challenging for pros!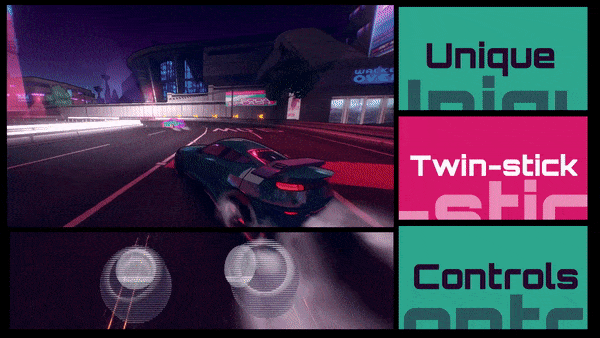 7 different Modes and Local/Online Multiplayer
A diverse mix of races awaits, including a Story mode, head-to-heads, ghost battles, time trials, style showdowns, local and online multiplayer as well as much more on 20 different tracks!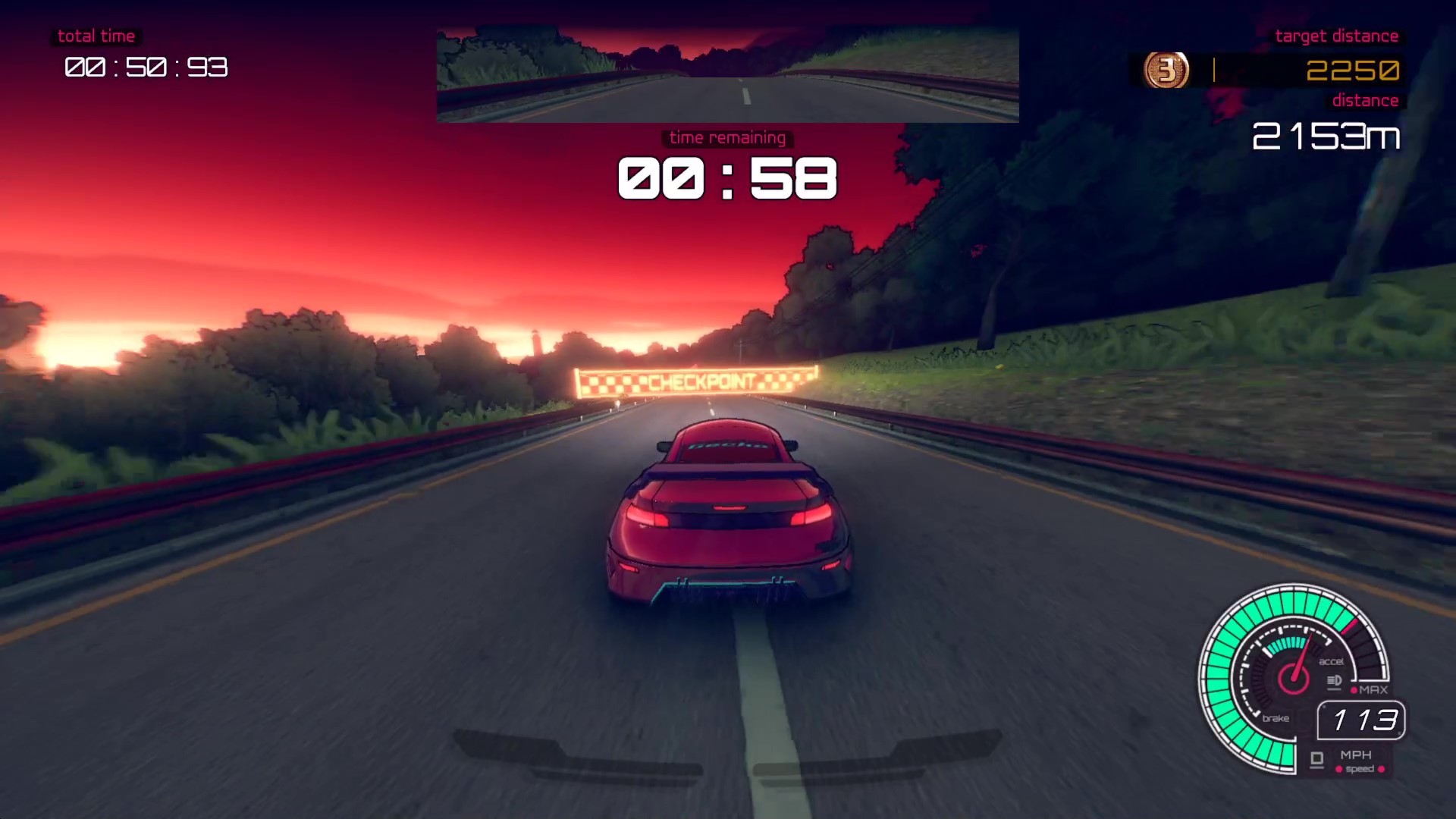 16 Fiercely Individual Cars
Each vehicle is a totally different beast with unique characteristics to master. Get behind the wheel of Sport hatchbacks, Coupe's, Supercars & more!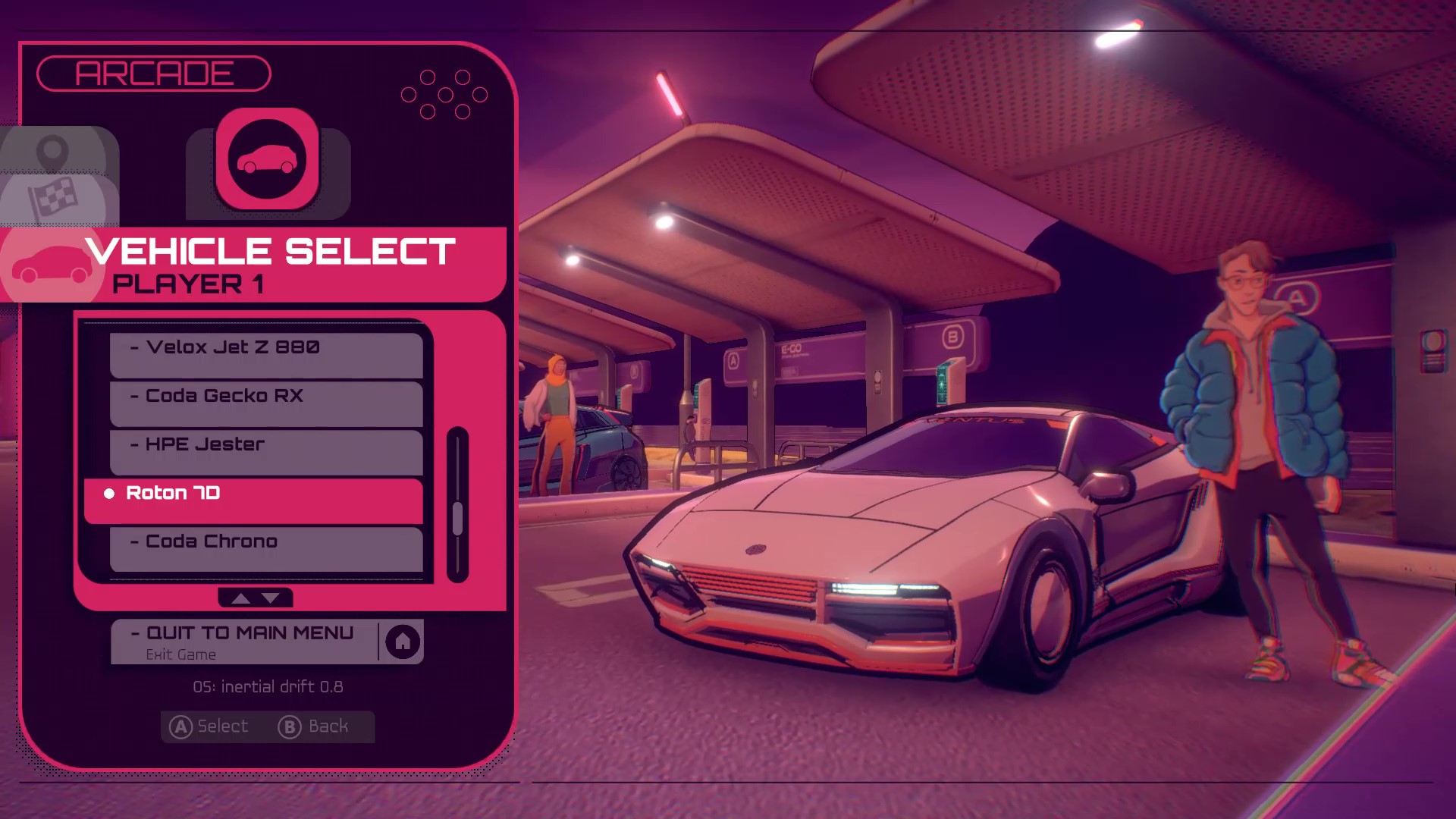 Inertial Drift is out now for Nintendo Switch, Xbox One, PlayStation 4 and PC on Steam.