21st February 2019
Hell Warders now available for Nintendo Switch, PlayStation 4 and PC/Steam
The gates of hell have opened!

PQube (London, UK) – February 21st, 2019 – PQube and developer Anti-Gravity are excited to release Hell Warders for Nintendo Switch, PlayStation 4 and PC/Steam today! Choose your hero and stand between the forces of hell and the last bastions of humanity in this red-hot horde defense! The Xbox One version of the game is set to release next month on March 20th.
Check out the launch trailer: https://youtu.be/dRT2QoOhOhc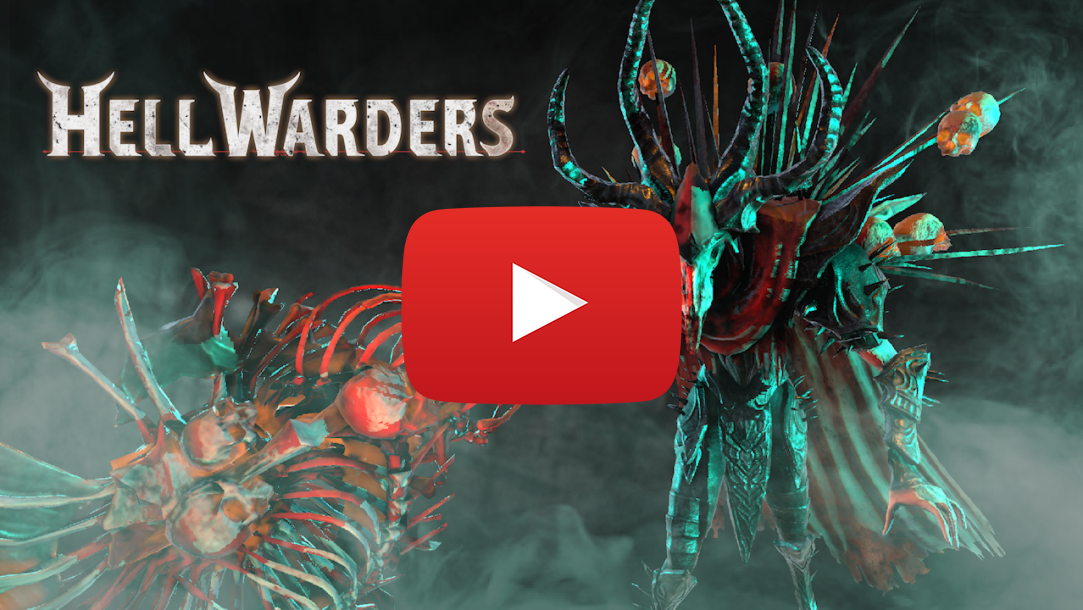 The strategic factor of deploying defense units mixed with the action RPG aspect of the game makes it an exciting cocktail for everyone that enjoys the dark and diabolic theme of the Hell Warders universe.
Choose your hero
Each with their own unique weapons, skills and abilities. Choose which ones fit your playstyle best and enhance them as a reward for completing stages!
Plan your defences
Set up archers, knights, mages and catapults – choose their position, upgrade their abilities and create the strongest resistance possible!
Join your forces
Gather up to three more allies and battle the legions of evil! Hell Warders supports co-operative play with friends and online matchmaking.
Meet your nemesis
Battle wave after wave of demonic monsters, from the small and numerous to the epic and towering.
Check out #HellWarders on social media! For more information and the latest news, follow us on Twitter, Facebook, Twitch, Instagram or visit our homepage:
http://pqube.co.uk/
About Anti-Gravity Game Studios
Anti Gravity is an indie game studio based in Hong Kong, founded in 2017 by former core members of Ares Games and devoted to developing high quality games on multiple platforms. The studio believes that the best games must be easy to pick up but hard to master, and should always cater to all crowds, from casual to hardcore players. ​All team members have over 5 years of online game development experience and have worked on many titles in the past such as Facebook game "Three Kingdom Rush", MMORPG "Phantom Hunter" and the action defense game "Hell Warders".
About PQube
PQube is a publisher, distributor and service provider for the interactive entertainment industry with a global reach through UK, Europe, Middle East, Australia and North and South America from its offices in Letchworth, Paris, Bristol and Bawtry. PQube is a licensed publisher for Sony, Microsoft and Nintendo platforms and publishes and distributes games on PlayStation 4, PlayStation Vita, Xbox One, 3DS, iOS, Android, PC and digital download. PQube has established a track record of success with major franchises including:- BlazBlue, GuiltyGear, Cat Quest, WRC, MotoGP, Ride, MXGP, GalGun, Harvest Moon, Senran Kagura and Steins;Gate. PQube also creates and distributes hardware, consoles and technology including Sega MegaDrive, Atari Flashback, BlazeTab and BlazeGear. PQube also provides a full range of creative, design, web, marketing, PR, development and e-commerce and fulfilment solutions. We thank all our partners and acknowledge all game names, brands and trademarks as properties of their respective owners. pqube.co.uk