19th July 2017
CAT QUEST Dev Diary: Tails of Catventure
Meet The Gentlebros!
PQube (London, UK) July 19, 2017 – PQube and The Gentlebros are pawtnering up to release the adorable indie adventure game, Cat Quest for Steam on August 8, 2017 and on PlayStation 4 and Nintendo Switch in Q4, 2017.
The developers of Cat Quest, The Gentlebros, a small indie development team from Singapore, recently sat down to chat about themselves, their inspurration and give a little insight into the process of creating the ultimate catventure game.
Check out part one of the Cat Quest Dev Diary here:

Cat Quest is a 2D action-RPG that tasks you to save the world of Felingard using a wide variety of equipment, powerful spells and expertly timed evasive abilities. With frantic real-time combat and a vast open-world to explore, Cat Quest provides a smooth and refined dungeon crawling experience.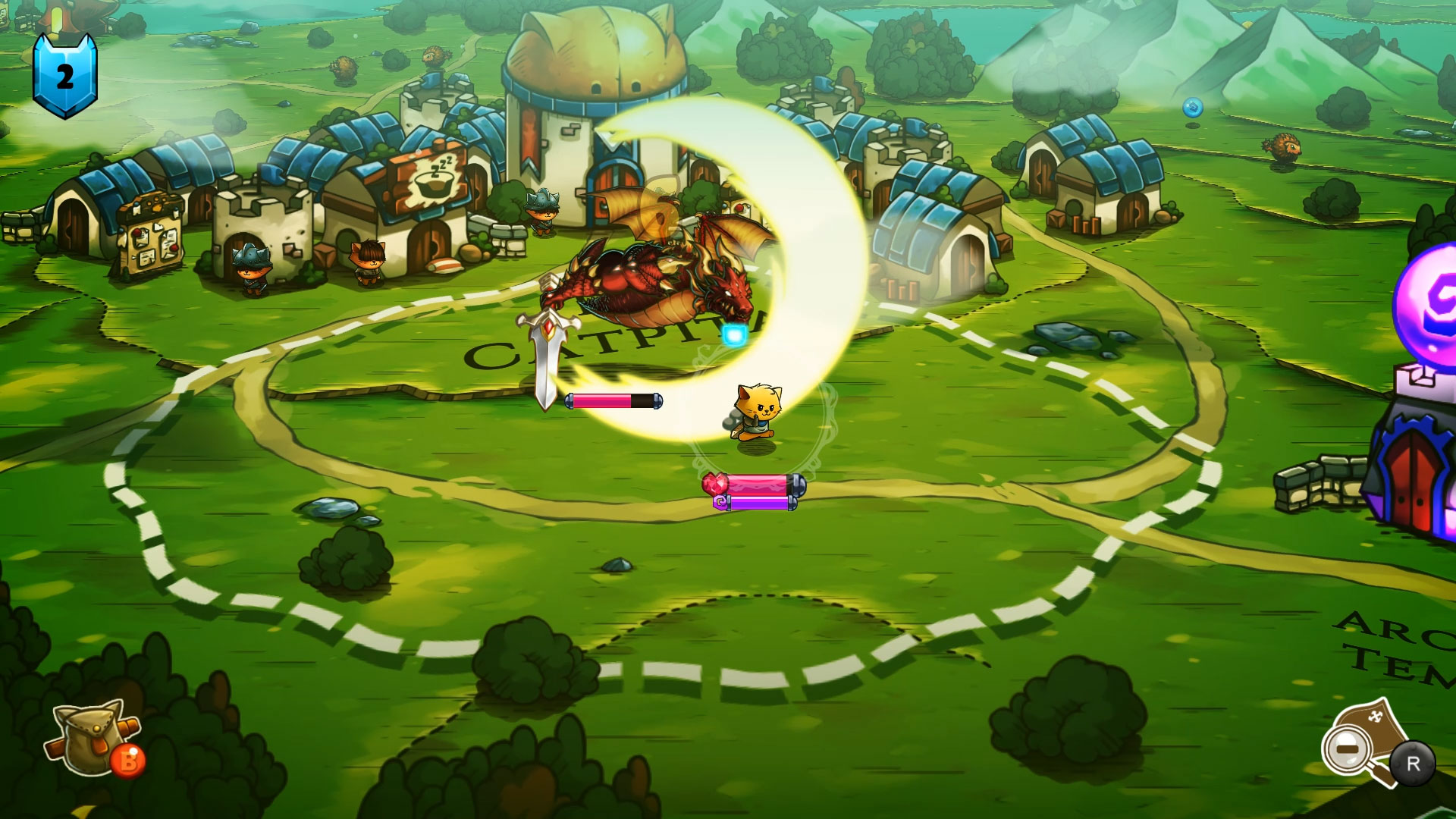 Add Cat Quest to your Wishlist on Steam now!
http://store.steampowered.com/app/593280/Cat_Quest/
Cat Quest pounces on to Steam on August 8, 2017 and will be coming to PS4 and Nintendo Switch later this year!
Check out #CatQuest on social media! For more information and the latest news, follow us on Twitter at www.twitter.com/PQubeGames, and on Facebook at www.facebook.com/pqube.
Follow Cat Quest on Facebook at www.facebook.com/catquestgame and The Gentlebros at www.twitter.com/TheGentlebros.
Cat Quest assets can be found here: https://www.dropbox.com/sh/d0uutvcmckpl4on/AAAYa2dxmtt0UsQd241eF4psa?dl=0
For all PR inquiries please contact: [email protected]
###
About PQube
PQube is a publisher, distributor and service provider for the interactive entertainment industry with a global reach through UK, Europe, Middle East, Australia and North and South America from its offices in Letchworth, Paris, Bristol and Bawtry. PQube is a licensed publisher for Sony, Microsoft and Nintendo platforms and publishes and distributes games on PlayStation 4, PlayStation Vita, Xbox One, 3DS, iOS, Android, PC and digital download. PQube has established a track record of success with major franchises including: BlazBlue, GuiltyGear, WRC, MotoGP, Ride, MXGP, Arcana Heart, Harvest Moon, Senran Kagura and Steins;Gate. PQube also creates and distributes hardware, consoles and technology including Sega MegaDrive, Atari Flashback, BlazeTab and BlazeGear. PQube also provides a full range of creative, design, web, marketing, PR, development and e-commerce and fulfilment solutions. We thank all our partners and acknowledge all game names, brands and trademarks as properties of their respective owners. www.pqube.co.uk