With selected retailers in Europe and North America this Spring!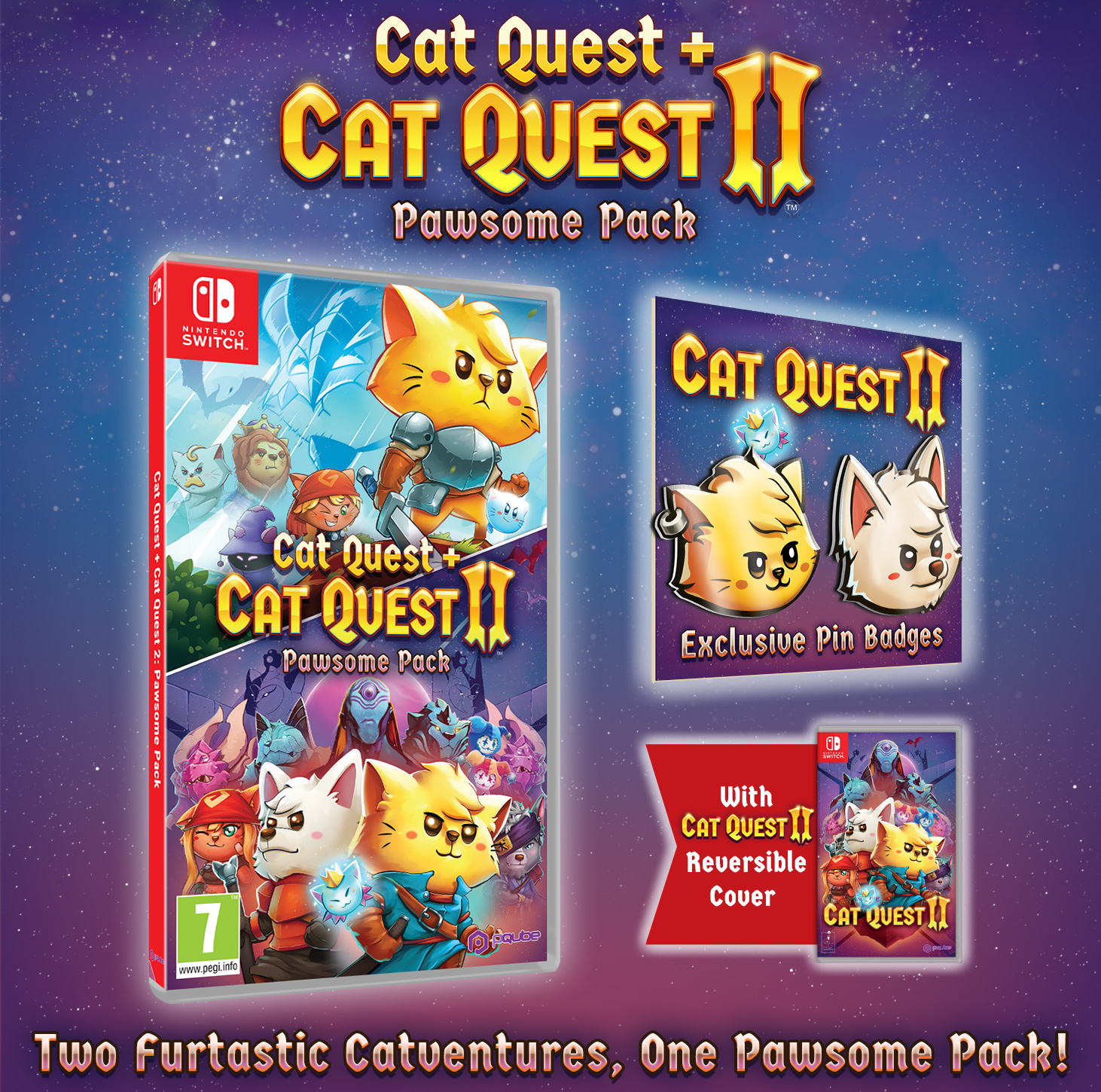 PQube (London, UK) – March 19th, 2020 – Today, PQube and Singaporean developer The Gentlebros reveal the adorable extra that buyers of the Cat Quest Pawsome Pack, including both Cat Quest and Cat Quest II, will get from selected retailers: A pair of pin badges, as cute as the lovely furballs themselves!
The Cat Quest Pawsome Pack will be available in European and North-American stores this Spring, on Switch and PS4!
Participating retailers include:
United Kingdom: GAME
France: Fnac
Canada: VGP
and more to come!
Watch our most recent trailer:
When Cat Quest made its debut in 2017, it took the world of indie adventures by storm! The adorable art style, clever quest, and combat design, as well as an infamous amount of cat puns, helped it become an instant fan favourite! The much-awaited sequel did not take long to follow and introduced the most requested feature two years later: Cat Quest II, featuring two-person co-op multiplayer, expanded the universe with a whole new story, introduced dogs and their Lupus Empire and much more! The Pawsome Pack includes both games on one disc or cartridge, and will feature a reversible cover that is exclusively Cat Quest II for those who want to complete their set!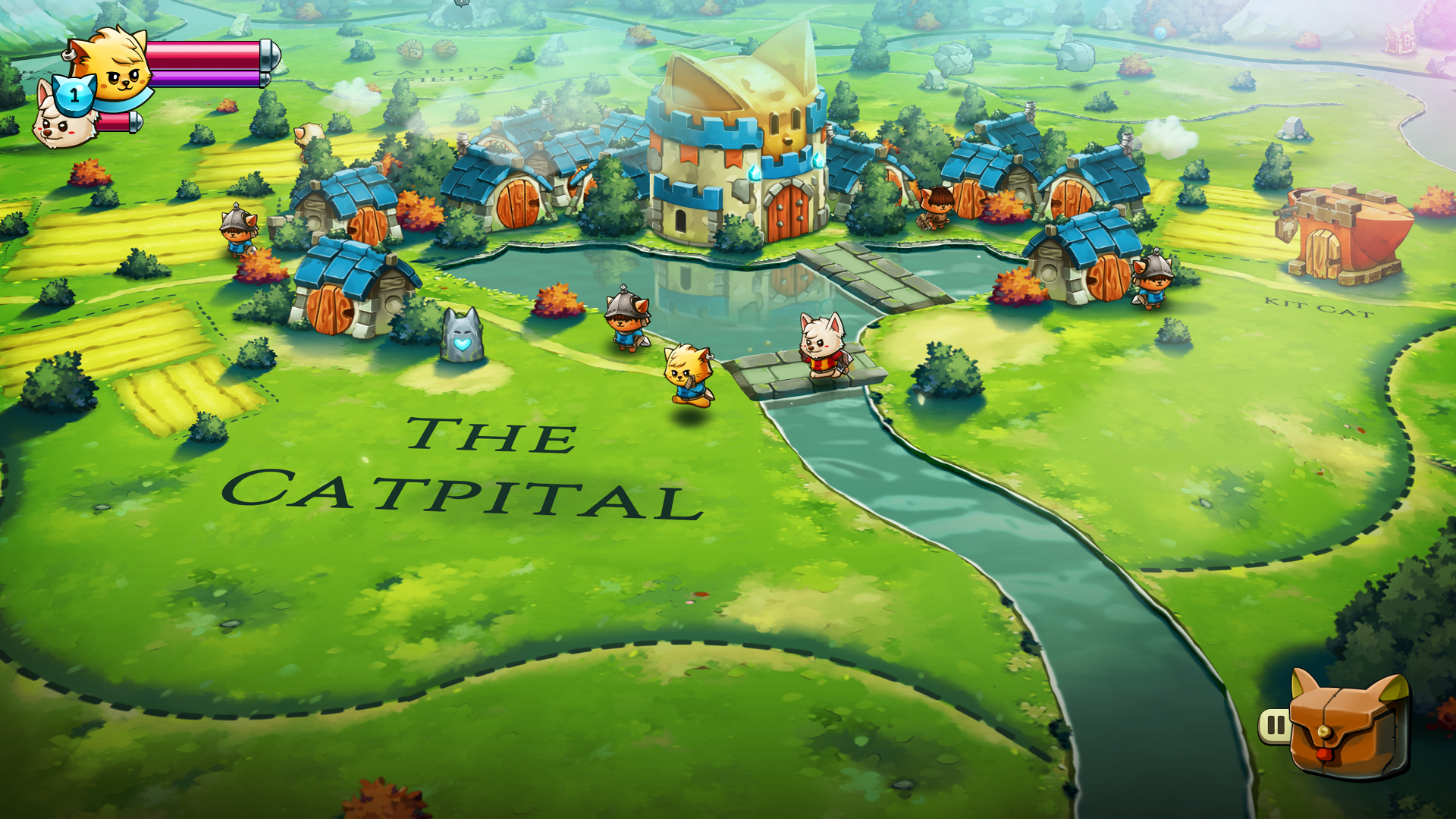 Choose your gear and spells, embark on exciting quests, explore the beautiful overworld and challenging dungeons with the Cat Quest Pawsome Pack this Spring!